Stenstrup PR prepares news from North Jutland and the rest of Denmark for your company or organization – and for Danish media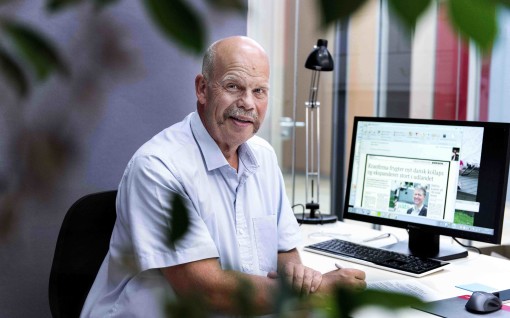 The company works with both PR, Public Affairs, communication and journalism, and was founded in 2008 by editor Mads Stenstrup, among other a former journalist at the newspaper Jyllands-Posten, 1997-2008.
Stenstrup PR's owner Mads Stenstrup was born in 1966, journalist educated at the Danish Journalisthøjskole 1986-90 and has worked with business and the consumption area at a total of six Danish newspapers lastly:
• 1992-97 Aalborg Stiftstidende (now Nordjyske Stiftstidende), Sunday and feature editions.
• 1997-2008 Jyllands-Posten, first at Aalborg editorial offices, then as defense employee and later on the Consumer edition and JP's consumption website FPN.dk – throughout the period with North Jutlandish business stories as the page range.
Left in July 2008 Jyllands-Posten to found communications company Stenstrup & Partners (since 2011 Stenstrup PR)
Mads Stenstrup is also a jury member and the press responsible for "The Nordic Prize", see www.thenordicprize.org – just as he works closely with the Danish Dining Guide.
Mads with the megaphone
Mads Stenstrup publishes regular recitals and enigmatic advice on media handling on his facebook page "Mads With the megaphone"